"For many years, the Pueblo people have continued to practice a way of life that is based on the teachings of our Creator,
the connection to the land and nature, and faith in one another. This is not religion, but a way of being."
"Sovereignty, in the words of our elders and spiritual leaders, is a right to our existence. The ultimate power of that existence, our Pueblo Way of Life, comes from the Creator. It was the Creator at the time of our Emergence, traveling from the spiritual world into this physical world, who gave the breath of life to us. We received Gifts to maintain our collective well-being emotionally, physically and spiritually along our journey.
Those Original Instructions fulfill our purpose, our sacred trust. It is a process of conscious engagement daily, as the Sun rises and when it sets, from season to season, with all of the elements of prayer. It provides us with understanding of our place in this Universe. It gives us our role with all our relations and with humanity; with the human ecology, guided by a sense of humaneness. That sense of humaneness guiding our relations with all things, defines our core values."
– Regis Pecos, New Mexico Leadership Institute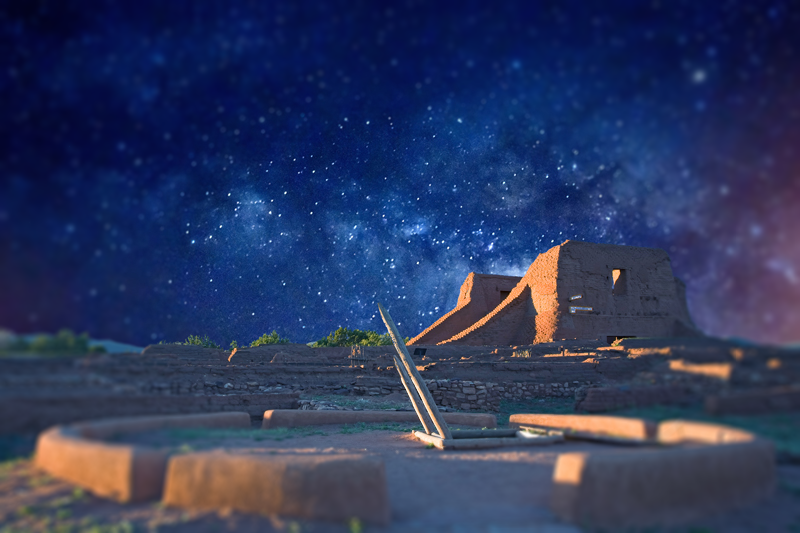 To advocate, foster, protect and encourage the social, cultural, and traditional well-being of our Pueblo Nations.  Through our inherent and sovereign rights, we will promote language, health, economic and educational advancement of all Pueblo people.
CORE VALUES
Love
Respect
Compassion
Faith
Understanding
Spirituality
PRIMARY PURPOSE
People
Land
Way of Life
OUR PEOPLE
Ingenious
Resilient
Self-Determined
Balanced
GOVERNANCE
Inclusive
Spiritual
Conscious
Nurturing
Not Self-serving